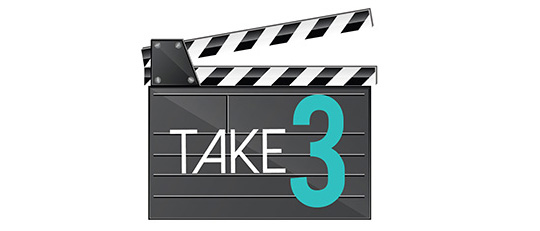 Our Take 3 feature has gratitude written all over it this month with our featured Thank You Collection Biggie from On a Whimsical Adventure! We asked three of our layout artists to create an inspiration layout from this collection to jump-start your creativity — and they certainly rose to the occasion. Hop over to the blog and grab some inspiration from their layouts — and then grab this kit while it's on sale for 50% off until 11/7.

Shauna: I love fall kits, so this collection drew my eye right away. But the thing that really sold it for me was the cross-stitch pieces. I've done lots of cross-stitch in my life so those little touches made me smile. And a kit that makes me smile almost always goes into my collection.

Geraldine: Often, the first thing that attracts me on a kit is the color palette. I love the fall colors of this kit, the wonderful papers, and the elements. It's all perfect for pages with my many autumn photos!

Debby: The pretty colors of this collection are perfect for fall layouts or hiking/outdoor pages. I especially love the textured papers!