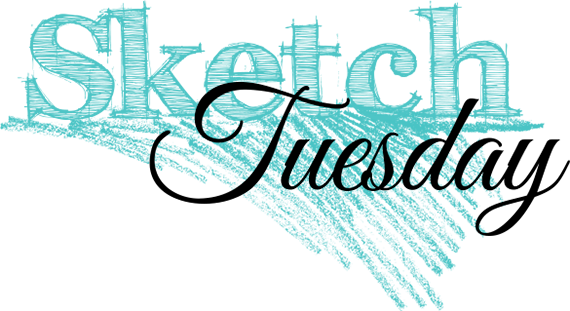 It's Sketch Tuesday time again! I LOVE seeing your digitial scrapbooking layouts on Facebook – keep them coming! Our Winner from our last Sketch Tuesday is: Bobbie Cohlan! Bobbie please email me at syndee@scrapgirls.com to claim your prize. It's so great to see how different everyone's layouts turn out. We plan on having at least two Sketch Tuesday's a month so make sure to check back often.
This week we have a special treat! Karen Webb of the Hybrid Team has come up with a Card Sketch and she has created both a digital and hybrid card sample! Thanks so much Karen!
Here is Karen's digital card sample:


Digital scrapbooking supplies used:
Elephants Can Fly digital kit
What's great about digital cards is that you can either email the card to the recipient or print it out at home and mail it! You can also print out extras to keep on hand.
Karen's hybrid card sample:


Digital scrapbooking supplies used:
Home Sweet Home digital kit
ScrapSimple Alpha Templates: Sewn
ScrapSimple Embellishment Templates: Stitches Gone Wild
We would LOVE to see your layouts using this sketch! Please post them on our Facebook page and you might just win a prize! In addition you can upload your layout to our Gallery here. But make sure you post it on our Facebook page first.
If you have a sketch idea please send it to me at syndee@scrapgirls.com and you may just find it showcased on a Sketch Tuesday, and a free gift coming your way!