The 
November ScrapSimple Club: Past & Present
 has received rave reviews for the past few weeks, but this club at this price won't last forever! 
Amanda Fraijo-Tobin (AFT Designs) 
is our spotlight designer this month — and she shares this about her newest kit:
     "I tend to make my club offerings things that will work throughout the year for any kind of project or theme. This month's ScrapSimple Club is no exception to that!"
Scroll through Amanda's sample images here, then keep in mind that this kit and all its Members Only extra goodies are only available at this low price until Midnight (ET) on December 14. Don't miss this chance to bring together your Past & Present with Amanda's newest collection!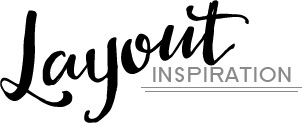 Layout by Geraldine



Layout by Andrea

Layout by Sue

Layout by Marie
---
Behind the Scenes
Inspiration For The Name: While I was working on the word art, I realized I was picking lots of quotes and thoughts pertaining to the past and the future, so "past and present" seemed a fitting name for this club.
Extra Content:​ I was inspired to include products that I use often and items I like to bring into my own digital scrapbooking creations — so you'll find ribbons, tapes, frame templates, and, of course, always some grungy paper templates!
Behind The Scene:The textures in the paper templates are actually photos I took from an employee bathroom at work! I liked the bits of tape where old signs had been left and torn down, plus other textures I found in the restroom. I mixed those with more traditional paper textures to create this set of overlays.
---
An Amazing Deal!
If you were to buy all of the items in the club individually from the Boutique they would cost nearly $40.00 and we offer it to you for just $9.99 a month!
MONTHLY SUBSCRIPTION

---
Don't Miss It!
Scrap Girls Club members get several Members Only products in each club — things that will never be available in our store!
A JIFFY Easy Page Album Kit: Create the same beautiful layouts as the professionals at Scrap Girls using this set of five templates. Each template is provided as a layered PSD file, allowing you to just insert your own photos and journaling to be finished fast. You also have the option of customizing the templates to create a layout that is all your own. Plus you get Easy Page style PNG's so that you can quickly add your photos!
A Special Designer Gift:  a brush set and a style set as a gift to our club members.