The 
October ScrapSimple Club: Cozy
 has received a fabulous reception for the past few weeks, but this club at this price won't last forever! 
Laura Louie
 is our spotlight designer this month — and she shares this about her newest kit:
"I picture this club working well for those quiet, cool-weather times. Relaxing in worn-out slippers, wearing a favorite old sweater, or drinking pumpkin spice coffee on the go! I think it could work well for times when we need a little comfort; like battling a cold, cramming for a test, or warming up after shoveling the steps."
Scroll through Laura's sample images here, then keep in mind that this kit and all its cozy Members Only extra goodies are only available at this low price until Midnight (ET) on November 14. This is your best chance to make your winter a little more Cozy with Laura's newest collection!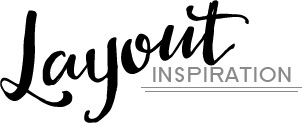 Layout by Nicole



Layout by Laura

Layout by April

Layout by Andrea
---
Behind the Scenes
Inspiration For The Name: This club came up at a time when winter is too close for my liking. Anyone who knows me knows I HATE the cold. If I could hibernate with the bears up here, I would! Instead, I focused on the comforting and warm things that get us through, not just the winter, but through tough times in life. 
Extra Content:​ I was having a lot of fun with the sock embellishment, so I gave our customers a few more options! The display sample shows it with wavy stripes, but you'll see there are additional layers with diamonds, dots, and chevrons! I couldn't decide on just one pattern – so I didn't! You get them all!
Behind The Scene: I absolutely love Adobe Illustrator and feel like I never get to work in it enough. For this particular club, I decided I was going to use it to create some more complicated patterns for my papers. I'm not terrible at doing basic, repetitive patterns, but the plaids I played around with this time were out of my comfort zone! I can't tell you that I did them perfectly – I did need a little help from Photoshop to get them to their final condition – but I was pleased with the final result and hope our customers are, too! 
---
An Amazing Deal!
If you were to buy all of the items in the club individually from the Boutique they would cost nearly $40.00 and we offer it to you for just $9.99 a month!
MONTHLY SUBSCRIPTION

---
Don't Miss It!
Scrap Girls Club members get several Members Only products in each club — things that will never be available in our store!
A JIFFY Easy Page Album Kit: Create the same beautiful layouts as the professionals at Scrap Girls using this set of five templates. Each template is provided as a layered PSD file, allowing you to just insert your own photos and journaling to be finished fast. You also have the option of customizing the templates to create a layout that is all your own. Plus you get Easy Page style PNG's so that you can quickly add your photos!
A Special Designer Gift:  a brush set as a gift to our club members.