Variety was what Darryl had in mind as she worked on this month's ScrapSimple Club. "I think this club would work well for a large variety of scrapbook kits, as well as for personal layouts. From the frames to the paper templates and the layout templates, there's no limit when you throw in a little bit of your own creativity and imagination!"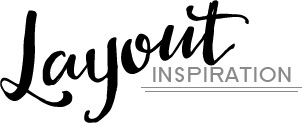 Layout by Valerie Tuffrey

Layout by Amy Flanagan

Layout by Carmel Munro

Layout by Sue Maravelas

Layout by Vikki Lamar

Funny Story: "My ScrapSimple Paper Templates: Mosaic Paper Mini actually started out as a layered paper template set, but when I was finished, I realized they would make really cool layout templates. Try using them for both layouts and paper-making! Just remove the embellishments and fill the spaces with colors and textures or different papers from your collections to create a fun new paper."

An Amazing Deal!
If you were to buy all of the items in the club individually from the Boutique they would cost $19.15 and we offer it to you for just $6.99 a month!
MONTHLY SUBSCRIPTION


Did you know that Scrap Girls Club members get Members Only goodies that will never appear in the store? Darryl has created a Nano kit, and a set if Paper Templates just for club members!