Everybody has to eat — and if everybody has to eat, then somebody has to cook. Every family has a few recipes that are their family favorites — and some families have piles of cookbooks and hand-scribbled recipes that they call their own. Wherever you fall on this culinary spectrum, we're betting you've got some recipes that can be saved to be savored for years to come. Designer Ginny Whitcomb has put together this month's ScrapSimple Club: Family Recipe which is all about preserving and sharing those special family recipes. So whether you want to create a cute little recipe card, a dinner invitation, or a whole family cookbook, this club's for you!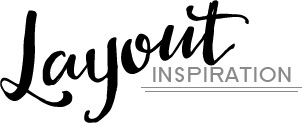 Layout by Amy Flanagan

Layout by April Martell

Layout by Judy Webster

Layout by Sue Maravelas

Where did you get the product name?
"The name for this club came quite easily after spending some time with my mom and going through her cookbook collection. Each book has its own story. Doing that with her reminded me how important it is that we pass our family secrets and recipes down to our children and grandchildren."
Tell us a little behind-the-scenes trivia about this experience.
As my mom and I were going through her books, I realized that even though she had a huge collection, I never saw her actually use a cookbook or a recipe. I remember her sitting with a cookbook in her lap most evenings and reading it like you would read the daily newspaper. When I asked her why she never actually used the cookbooks, she told me she just liked to read them and then dream up her own recipe! 
When you read her recipes that she wrote out for us girls, they are full of "add a dab of this, a pinch of that, or a wisp of this." I think my favorite recipe direction from my mom is "Stir it 'til it looks and smells good." Most of the time, there is never an actual measurement. Cooking and baking for her is a feel, touch, taste, and smell process. I think that is what you call truly "cooking from the heart."



An Amazing Deal!
If you were to buy all of the items in the club individually from the Boutique they would cost $19.15 and we offer it to you for just $6.99 a month!
Did you know that Scrap Girls Club members get Members Only goodies that will never appear in the store? Ginny has created a Nano kit and a set of fun food embellishment templates just for club members!


SaveSave