For every big event in your life — wedding, anniversary, a new baby, a new car, a new house, a championship victory — you take loads of pics to remember every part of the big moment. Don't let those pics fall into the black hole of your hard drive — keep those memories close to your heart with the new ScrapSimple Club: Here & Now. Designer Darryl of DRB Designs was thinking of "richness with a hint of royalty" as she designed this club. And as we all know, you don't need a title to enjoy being treated like a princess. Scroll down to see samples from Darryl's new club — and read her behind-the-scenes tidbits!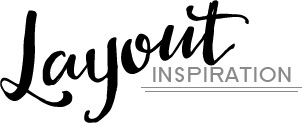 Layout by Carmel Munro

Layout by Geraldine Touitou

Layout by Andrea-Rose Hutton

Layout by Geraldine Touitou


What inspired her as she designed: I saw a blouse while shopping online that had a floral pattern and rhinestone buttons. I thought that would make the start of a marvelous digital scrapbook collection!
Inspiration for the product name: As the collection came together, it reminded me of royalty with the purple colors and all the bling!


An Amazing Deal!
If you were to buy all of the items in the club individually from the Boutique they would cost $19.15 and we offer it to you for just $6.99 a month!
Did you know that Scrap Girls Club members get Members Only goodies that will never appear in the store? Darryl has created a Nano kit and a set of distressed Paper Templates just for club members!