Winter can be harsh, depending on where you live, but winter can also be calming and quieting. It's the needed pause when our months have been otherwise filled with busyness and endless activity. Our newest ScrapSimple Club: Winter Moment by Florju Designs explores the icy beauty of winter and challenges us to focus on one moment in time — a winter moment. Florju's new kit gives you artwork, brushes, masks, and overlays to highlight your winter moment beautifully. Discover more about her latest creation as you glimpse the images below — then just like catching a falling snowflake on your tongue — be sure to catch this club by March 14 before the best price ever melts away!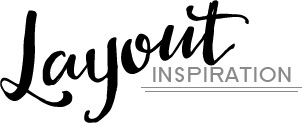 Layout by Marie

Layout by Carmel


Behind the Scenes Tidbits:
Favorite product to design: I really loved designing all the products in this club, but it was especially fun to put those products to work in the two Bonus items I've included for club members. Bonus 1 is a mini collection that combines several page overlays into ready-to-use papers, plus some deliciously chilly embellishments, and Bonus 2 is a set of tapes that will "anchor" clusters and bring texture to a page.
Theme of the club: Winter Moment is all about the beautiful stillness that an icy winter can bring. Even if you don't live in an area that gets much snow and ice, you can still add its beauty to your digital scrapbooking with the overlays and artwork I've included in this kit.

The product she thinks you're going to love: The Brush Set of pine branches holds so much potential for a variety of layout styles, and I think you'll find yourself using these again and again!

An Amazing Deal!
If you were to buy all of the items in the club individually from the Boutique they would cost $19.15 and we offer it to you for just $6.99 a month!
MONTHLY SUBSCRIPTION



Did you know that Scrap Girls Club members get Members Only goodies that will never appear in the store? Chere has created a pretty Nano collection and a paper set just for club members!