If you're looking for a new kit that will bring a dash of diversity to your layouts, be sure to grab Togetherness by DRB Designs, which is our May ScrapSimple Club kit. "My goal was to make this kit work with any type of layout or project. This collection will be especially versatile in creating looks that range from light and feminine to dark and more masculine." Read on for behind-the-scenes info about our newest club!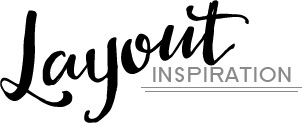 Layout by Judy Webster

Layout by Geraldine Touitou

Layout by Andrea Rose Hutton

Layout by Vikki Lamar


Behind the Scenes Tidbits
Inspiration for the product name: While creating papers and embellishments with the products in the club, I realized how well they worked together. That's where the name Togetherness came from! 
The product she especially loved designing: I especially loved designing the ScrapSimple Paper Templates: A Little Grungy and A Lot Grungy because I have always loved embellishments and papers with a distressed feel. In fact, I find it almost impossible to design anything without giving it a slightly worn to totally grungy look. 
The product she thinks will be the most versatile: I think the ScrapSimple Embellishment Templates: Bountiful Butterflies are the most versatile because you can create embellishments with them, plus use my tutorial to create patterned papers with your finished butterflies.

An Amazing Deal!
If you were to buy all of the items in the club individually from the Boutique they would cost $19.15 and we offer it to you for just $6.99 a month!
MONTHLY SUBSCRIPTION



Did you know that Scrap Girls Club members get Members Only goodies that will never appear in the store? Ginny has created a Nano kit and a set of paper templates just for club members!