With spring finally here, we're all looking for some fresh inspiration to take us into a new season of scrapbooking, and Tami Miller Designs has a brand new collection for you to snap up! Her ScrapSimple Club: Timeworn is sure to become a favorite with its vintage charm and superb details. Tami said her collection "will be a perfect match for using in both traditional layouts and smash books!"
So keep scrolling and check out Tami's club and give your scrapbooking stash a welcome boost. Grab Tami's club now for one low price, plus you'll get the special Members Only products that are only available while this collection is our featured club!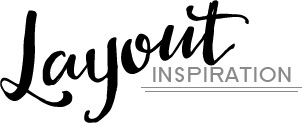 Layout by Andrea

Layout by Laura


Layout by April
Behind the Scenes Tidbits:
Product she thinks customers will love: I love both sets of brushes and the texture pack. They are so versatile. Brushes are always nice to have and the textures can be used to create new papers or alter existing papers. I'm sure you'll love them as much as I do!
How she picked the name: I looked up "antique" in the thesaurus, and "timeworn" was one of the options. I thought it was just perfect for this collection.

The theme of the club: This club is about the love of antiques and vintage, "Timeworn" things that have a beautiful appeal across the generations.

An Amazing Deal!
If you were to buy all of the items in the club individually from the Boutique they would cost $19.15 and we offer it to you for just $6.99 a month!
MONTHLY SUBSCRIPTION



Did you know that Scrap Girls Club members get Members Only goodies that will never appear in the store? Aimee has created a pretty Nano collection and a paper set just for club members!