Being scrapbookers, we love a good story, and this month's ScrapSimple Club is just full-to-the-brim with a particularly sweet one. Designer Susie Roberts brings us her newest collection, Time for Tea, and reveals that the inspiration for this kit was a long-standing tradition of having her in-laws over every Sunday for Afternoon Tea.
"My mother-in-law was a fabulous cook and loved to bake beautiful biscuits (cookies), cakes, slices, scones, and lamingtons. She called me 'a girl after my own heart' when she discovered that I loved to bake as well. So every Sunday, we would combine our morning's baking efforts for a sumptuous family afternoon tea, which of course included a pot of tea. Nanny Rob used to make lemon curd tartlets, shortbread, chocolate cake, and many more delicious recipes."
Sample Susie's collection below and see what she's serving in this kit! Her bonus materials (which are only available if you purchase the kit this month) include two tutorials that will teach you how to make a recipe-themed greeting card!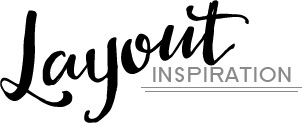 Layout by April

Layout by Amy

Behind the Scenes Tidbits:
What the club theme means to Susie: The theme of my club is a good-old-fashioned Afternoon Tea. It is an English tradition, which is still very much part of Australian culture, especially for the older generation who loves to bake cakes and slices and enjoys serving Afternoon Tea.
Product she loved designing: I love vintage collage, so I especially loved designing the Time For Tea Nano Collection this time.
The product she thinks you will love: The ScrapSimple Paper: Time For Tea Overlays are soft and pretty and will give a lovely background to any paper without overwhelming any embellishments that are put on top. Along with the ScrapSimple Paper: Tile Overlays, they make a lovely background for the back of a greeting card.

An Amazing Deal!
If you were to buy all of the items in the club individually from the Boutique they would cost $19.15 and we offer it to you for just $6.99 a month!
MONTHLY SUBSCRIPTION



Did you know that Scrap Girls Club members get Members Only goodies that will never appear in the store? Susie has created a pretty Nano collection and a embellishment template set just for club members!