When you've been digital scrapping for a while, you naturally begin to create your own papers or embellishments to suit the look you want for a particular project. This month's ScrapSimple Club: Popular Page Products will be an immediate boost to your stash as its ingredients will help you create new items easier than ever before. And that's exactly what DRB Designs had in mind when she designed this club: "I think my club will work well for creating customized papers and embellishments to add to kits you already own or to create new products that you can sell since you can purchase the club with a commercial use license."
Take a moment to look through all DRB Designs has packed into this club and start imagining all that you can do with her club — and all it can do for you!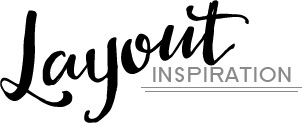 Layout by Geraldine Touitou

Layout by Amy Flanagan

Layout by Carmel Munro

Layout by Vikki Lamar


Behind the Scenes Tidbits
How Darryl came up with the club name:  I just thought of what kind of products a person might want to have and what they would use them for — and the name says it all. 
The product she thinks you're going to love: I think customers are absolutely going to love the wooden frames embellishment templates because they are the perfect combination of distressed wood and paint — just the right amount of grunginess!
The product she especially loved designing: I especially loved designing Button Collection Embellishment Templates because I love looking through all of the buttons I have collected over the years and finding the prettiest ones.
An Amazing Deal!
If you were to buy all of the items in the club individually from the Boutique they would cost $19.15 and we offer it to you for just $6.99 a month!
MONTHLY SUBSCRIPTION



Did you know that Scrap Girls Club members get Members Only goodies that will never appear in the store? Syndee has created a Nano kit and a brush set just for club members!