The Sunshine Days Collection by Connie Prince is our June ScrapSimple Club feature, and it's simply exploding with bright potential!
         Connie says, "The Sunshine Days collection will be super useful for creating traditional-type layouts with an outdoor or summer theme. You could even do a layout focusing on butterflies or birds using the elements and papers included!"
Look through the sample images below, then click over to our store to make this kit your very own today — while you can get it at this wonderfully low price — which includes tutorials and Members Only items that will never be available in the store again. It's only going to be our featured ScrapSimple Club kit for a little longer (until Midnight, ET, July 14) so don't miss your best chance to get ALL Connie's newest stuff at the best price ever!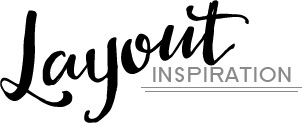 Layout by Andrea

Layout by April


Layout by Laura
Behind the Scenes Tidbits:
Club Inspiration: Planting my flowers this spring really gave me a starting point for this club. I love when it's finally time to get my hands in the dirt again!

How Colors Were Picked For Collection: The colors got a bit bolder than I had initially intended, but I think they lend themselves really well to fun and playful summer projects!

What she things will be customers favorite product: You're going to love the Layout Templates. My customer base usually goes right for those!

An Amazing Deal!
If you were to buy all of the items in the club individually from the Boutique they would cost $19.15 and we offer it to you for just $6.99 a month!
MONTHLY SUBSCRIPTION



Did you know that ScrapSimple Club members get Members Only goodies that will never appear in the store? Connie has created a pretty collection mini and a set of pocket card templates  for club members.