Looking for some inspiration for your Spring and Easter layouts? Check out our brand-new ScrapSimple Club from Aimee Harrison. We're rolling out her Spring Fling collection this month to give your scrapbooking stash a welcome boost. Aimee envisions this club will be great for all your spring and Easter layouts, plus your hand-made cards, banners, and crafts. Grab Aimee's club now for one low price, plus the special Members Only products that are only available while this collection is our featured club!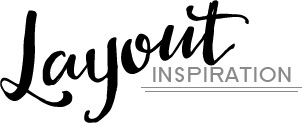 Layout by Nicole

Layout by Celestine


Layout by Laura
Behind the Scenes Tidbits:
Product she thinks customers will love: I think customers will love the Templates, Patterns, and Textures. They work together perfectly!
How she picked the colors: The colors are very spring-like for me, and I wanted this club to have just that "springy" feel to it.

The theme of the club: The theme of my newest club is all things SPRING! I think we're all ready to celebrate spring after the winter we've been having this year!

An Amazing Deal!
If you were to buy all of the items in the club individually from the Boutique they would cost $19.15 and we offer it to you for just $6.99 a month!
MONTHLY SUBSCRIPTION



Did you know that Scrap Girls Club members get Members Only goodies that will never appear in the store? Aimee has created a pretty Nano collection and a paper set just for club members!