In this month's ScrapSimple Club, Veronica wanted to "create something every designer could use no matter what her scrapping style. But I also wanted to make sure every level of scrapper could use these items in part or in whole to create a wide number of projects." Her Something Special Collection gives you brushes and overlays, papers and embellishments — the perfect assortment of essentials for the designer who wants to create new kits and for the crafter who wants to make scrapbook pages, cards, art journals, calendars, and "pretty much anything else you can dream up."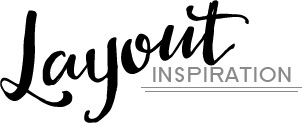 Layout  by Judy Webster

Layout  by Vikki Lamar

Layout  by April Martell

Layout  by Andrea Hutton

What inspired Veronica to create this club: My Victorian Charm Collection was the inspiration for this month's club theme. This collection absolutely made me fall in love with pinks and flowers. To be fair, I've always loved flowers, but I've never been a big fan of pink. Now, I can't pass by this collection without stopping to take a pause. Using florals in patterned papers as well as adorning the pages with floral elements makes for simply breath-taking results.
What Veronica loves most of all in this club: I loved designing these because creating patterns is something new to me. I absolutely love designing papers. But to create great papers, you need great inspiration. While I've always wanted to create my own patterns I always seemed to get lost on the page. I'm honing my pattern-making skills, and these just came out so awesome, I just have to toot my own horn.

An Amazing Deal!
If you were to buy all of the items in the club individually from the Boutique they would cost $19.15 and we offer it to you for just $6.99 a month!
Did you know that Scrap Girls Club members get Members Only goodies that will never appear in the store? Veronica has created a pretty Nano kit and a set of inked border embellishments just for club members!

SaveSave