Designer Veronica Spriggs brings us the perfect pick-me-up for our summer scrapping! With her ever-classy style, she's designed the July ScrapSimple Club: Purest Sands to bring a fresh infusion of patterns, designs, and inspiration:
"With virtually unlimited options, this club will work for pretty much any project. Use patterns in color choices from bold to muted to suit your needs. Use the embellishments to add a touch of decorative interest to vintage or nostalgic layouts or experiment mixing old with new."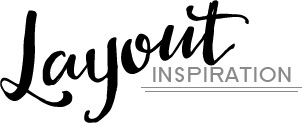 Layout by Judy Webster

Layout by Vikki Lamar

Layout by Andrea Hutton

Layout by Carmel Munro


Behind the Scenes Tidbits
INSPIRATION FOR THE PRODUCT NAME: Naming this club was a challenge, so I just thought of where I'd like to be at the moment, and a cool, clear beach is what came to mind — a beach with pure, unspoiled sands framing an eclectic, vintage beach house!
The product she thinks will be the most versatile: "Swirl of My Dreams are such fun patterns, and I hope you'll try them with vivid colors, pastels, neutrals, or tone on tone. Even I was intimidated by these patterns at first, but you'd be surprised how much fun they are to work with and the great results they produce."

An Amazing Deal!
If you were to buy all of the items in the club individually from the Boutique they would cost $19.15 and we offer it to you for just $6.99 a month!
MONTHLY SUBSCRIPTION



Did you know that Scrap Girls Club members get Members Only goodies that will never appear in the store? Veronica has created a Nano kit and a alphabet templates set just for club members!