If you love to try new things and find new favorites, then prepare yourself for something new! Designer Amanda Fraijo-Tobin has crafted an amazing collection this month for the ScrapSimple Club with her Pretty Neutral Collection. Here's what she says about her newest products: "This club will work with anything and everything! I wanted it to be neutral enough that you would find yourself using it year-round in all of your projects — and with a color palette that works for everything!"

Check out Amanda's designs below! Then, be sure to grab this club while you can get it at its lowest price ever, which includes the Members Only content that will only be available for one month!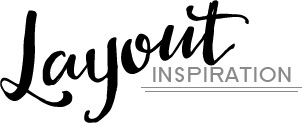 Layout by Vikki Lamar

Layout by Amy Flanagan

Layout by Shauna Trueblood

Layout by Carmel Munro


Behind the Scenes Tidbits
The product Amanda especially loved designing: Papers are always my favorite to create, so the paper templates were my favorite things to create in this club. I love that most items in this club, including the paper templates, come with the colored/finished versions as well as the black-and-white template versions.
The product she thinks you're going to love: I think you're going to love the Embellishment Templates: Pretty Neutral – Mixed, because it provides a great variety of embellishments all in one template set.

An Amazing Deal!
If you were to buy all of the items in the club individually from the Boutique they would cost $19.15 and we offer it to you for just $6.99 a month!
MONTHLY SUBSCRIPTION



Did you know that Scrap Girls Club members get Members Only goodies that will never appear in the store? Amanda has created a set of photo masks and a and a word art template set just for club members!