As the flowers begin to fade in your garden, just turn to Origins, our newest ScrapSimple Club, because Syndee Rogers has packed the roses into this collection as a tribute to her grandmother's beautiful roses: "One of my grandmas grew the most beautiful roses, and these papers remind me of her love for gardening." Pick this collection and add it to your stash this month while it's our featured club, which means you'll get it at the best price ever and lots of extra Members Only products, too. Catch a glimpse of Syndee's newest club below!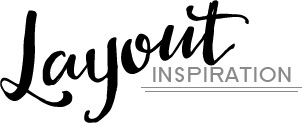 Layout by Carmel

Layout by Vikki

Behind the Scenes Tidbits:
How the club was named: Origins reflects my desire to honor the amazing women in my family who were the beginnings of so much of what my family is today. Origins was the perfect name for this heritage collection. 
Theme of the club: I would describe this club as "heritage with mixed media, art journaling, and shabby elements" — I wanted you to be able to use it with any theme!
The product she thinks will be most versatile: The ScrapSimple Embellishments: Origins – Clusters were my favorite item to design — because who doesn't love clusters? They are so versatile, you can mix and match the pieces between the clusters, and you can also add things from the embellishment set.

An Amazing Deal!
If you were to buy all of the items in the club individually from the Boutique they would cost $19.15 and we offer it to you for just $6.99 a month!
MONTHLY SUBSCRIPTION



Did you know that Scrap Girls Club members get Members Only goodies that will never appear in the store? Susie has created a pretty Nano collection and a embellishment template set just for club members!