This month, we're thrilled to announce that Angie Briggs (our owner) has designed the ScrapSimple Club for you! Angie has more than a decade of experience in the field of digital scrapbooking and design, and what she brings to the table is always solid, top-quality, and well executed.
When she took on this month's club, she wanted to give you products that would work in a lot of design situations: "I wanted this club to work for any and everything! I wanted you to be able to grab a paper template and create something that would be perfect for an everyday layout or be useful with a heritage, wedding, etc. I also supplied three grunge textures as the Members Only item so if you don't want the clean/modern look, you can add a little texture to your items and/or layouts." Those Members Only items are only available while Angie's club is in the spotlight, so grab this collection while you can get it at its best price ever — along with all the goodies that go with it!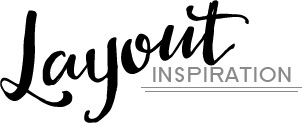 Layout by Vikki Lamar

Layout by Carmel Munro

Layout by Amy Flanagan


Layout by Shauna Trueblood


Behind the Scenes Tidbits
The product Angie thinks will be the most versatile: Freestyle 4 is the most versatile. It can be used to create both a paper-scrapping look and a modern/graphic style.
Inspiration for the product name: At first, I wanted to do a straight modern/graphic-style club…but as I was working on it, I kept going back to paper-style layouts. So, I decided I wanted a way to mix the two…thus, the name Modern Mix came to perfectly describe this club.

An Amazing Deal!
If you were to buy all of the items in the club individually from the Boutique they would cost $19.15 and we offer it to you for just $6.99 a month!
MONTHLY SUBSCRIPTION



Did you know that Scrap Girls Club members get Members Only goodies that will never appear in the store? Angie has pretty Nano collection and a set of grunge paper templates just for club members!