Designer Emily Abramson has a knack for surprising us with kits that take creativity in a new direction! She's done it again with her June ScrapSimple Club: Memphis, which is based on the modern design movement that's been reemerging. Memphis style is ultra modern, yet Emily has found a way to translate its energy and elements into a scrapbooking collection that she thinks will be a boost to your digital scrapbooking, as well as a resource for anyone wanting to make their own papers for personal or commercial use.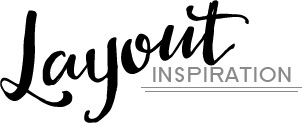 Layout by Geraldine Touitou

Layout by Judy Webster

Layout by Carmel Munro

Layout by Andrea-Rose Hutton

Layout by Geraldine Touitou

Layout by Judy Webster

Inspiration for this club: Memphis design is ultra modern and contains lots of squiggly, striped, and dotted elements which I was really inspired by. I felt it would make a great collection of designs to base this Club on.
Fun Fact: Since I live just outside of Memphis, Tennesee, this was the perfect choice for my club's design style.

An Amazing Deal!
If you were to buy all of the items in the club individually from the Boutique they would cost $19.15 and we offer it to you for just $6.99 a month!
Did you know that Scrap Girls Club members get Members Only goodies that will never appear in the store? Emily has created a Nano kit and a set Paper Templates just for club members!
SaveSave
SaveSave
SaveSave
SaveSave