Our owner/designer/fearless leader Angie Briggs has done it again! She's the queen of blending and grunge around here, and she's pulled from the depths of her endlessly creative soul to bring us the June ScrapSimple Club: Grungology — which is literally (and figuratively) a study in how to make grunge work wonders on your next layout: "With Grungology, the opportunities are endless. Since you have control of the final outcome using Blending modes, opacity, and fill, these overlays and templates will work for a soft, flowery project to add definition and highlight, as well as on a male project. The items in this club are perfect for adding texture/definition to photos."
Discover more about Angie's club by peeking into her behind-the-scenes comments below.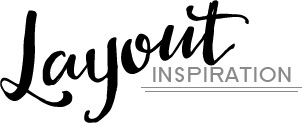 Layout by Judy Webster

Layout by Carmel Munro

Layout by Shauna Trueblood

Layout by Vikki Lamar


Behind the Scenes Tidbits
What the club theme means to her: "Grunge and grungy items are something I want people not to be afraid of. By working with templates and Blending modes (and also fill/opacity), you can make your final creation as grungy or "not grungy" as you'd like."
The product she thinks will be the most versatile: "Textures – I LOVE textures! You can use them on papers, photos, and more."

An Amazing Deal!
If you were to buy all of the items in the club individually from the Boutique they would cost $19.15 and we offer it to you for just $6.99 a month!
MONTHLY SUBSCRIPTION



Did you know that Scrap Girls Club members get Members Only goodies that will never appear in the store? Angie has created a Nano kit and a set of photo mask templates just for club members!