Don't let the latest ScrapSimple Club fly away without capturing its fabulous designs for yourself! We have just a few more days for you to get the best deal ever on our current 
ScrapSimple Club: For the Birds
from Aimee Harrison Designs! Aimee explains why this kit will be a keeper all year long: "I saw it working well for collections that feature any season. The best thing about birds is they are out year-round, but they are especially active in the spring and summer, which is why I wanted to share this collection with you right now as spring is about to appear."
     We've gathered a few images to give you a sneak peek at Aimee's
ScrapSimple Club
, but remember, this wonderful kit will only be available with all the extra Members Only goodies (and at the lowest price ever) for a little while longer. Check out these pics — and then make this club your very own!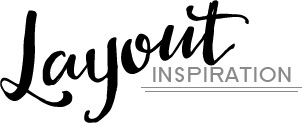 Layout by April

Layout by Nicole


Layout by Laura
Behind the Scenes Tidbits:
Product she thinks you will love: The Patterns are great because they will work all year long and not just for birds. I love the swirly circle one especially!
How she picked the name: The name for this club just came to me as I realized I wanted to do a collection with bird templates. I love them so much and For the Birds just fit!

Her most favorite product: I loved designing the birds, and I love how they turned out. I have loved birds my whole life and making this has been a real treat.

An Amazing Deal!
If you were to buy all of the items in the club individually from the Boutique they would cost $19.15 and we offer it to you for just $6.99 a month!
MONTHLY SUBSCRIPTION



Did you know that Scrap Girls Club members get Members Only goodies that will never appear in the store? Marlene has created a pretty Nano collection and a set of paper templates seals for club members.