Our newest ScrapSimple Club is all about finishing well — and finishing fabulously, to be exact! Chere Kay Designs brings us Fabulous Finishers, our August ScrapSimple Club, and she has this to share about her newest kit:
"The fun thing about this club is that I really made it for myself, then wanted to share it with you! These are tools that I use in my own collections and pages, and I wanted you to be able to use them in your projects as well. I really think this club will work for any type of layout and project. They're intentionally versatile, and I want this club to be the folder you reach for when you need 'just one more thing' to finish a page. I hope you find something new that you might not have tried before!"
Check out Chere's sample images below and then click over to the store and grab her ScrapSimple Club today! Did we mention that while it's our featured club, the price will never be lower, plus you'll get lots of Members Only goodies? Finish well! Finish fabulously with Chere's Fabulous Finishers!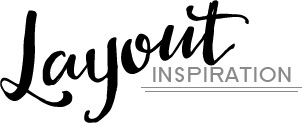 Layout by Andrea

Layout by Debby

Layout by Laura


Layout by Cindy
Behind the Scenes Tidbits:
Product she thinks customers will love: I think people are going to love the banner templates. Banners are so fun and trendy, and because these are layers, you can make any texture or finish you want with a layer style and color of your choice. I love using them, and I think we'll see a lot of them in the Gallery. 
How she picked the name:  My husband actually named this club! I told him this club would be a bunch of things that just finish up a page, and he piped in with the idea of "Fabulous Finishers." I don't think he thought I'd use it, but it turned out to be a fun twist!.

The theme of the club: This club is about the finishing touches on a page. Sometimes, the last thing you add — a ribbon, a banner, a brush stroke — pulls the whole thing together. This is a set of finishers that brings it all together in the best way!

An Amazing Deal!
If you were to buy all of the items in the club individually from the Boutique they would cost $19.15 and we offer it to you for just $6.99 a month!
MONTHLY SUBSCRIPTION



Did you know that Scrap Girls Club members get Members Only goodies that will never appear in the store? Chere has created a pretty Nano collection and a brush set just for club members!