Our first ScrapSimple Club for 2022 is getting rave reviews, and we want you to have another chance to grab it while it's at its best price! Designer Marlene Peacock has created 
Document It
— a kit that will give you a big boost on documenting your stories in scrapbook pages. Here's a little behind-the-scenes info from Marlene's creative process:
"I visualized a layout of a table or desktop where a notebook with photos, pens and pencils are scattered about, capturing the process of telling a story. That inspired me to create items that will be useful in the digital scrapbooking process. I tried a few different methods of photographing or scanning some of the objects I used in creating the embellishments in the Nano collection. (I even bought a new scanner!) I had recently upgraded my iPhone 7 to the 'new to me' iPhone 10, which had a much better camera. It turned out that some of those photos were perfect to use for creating the pen and pencil embellishments."
       We've gathered a few images to give you a sneak peek at Marlene's
ScrapSimple Club
, but remember, this wonderful kit will only be available with all the extra Members Only goodies (and at the lowest price ever) for a little while longer. Check out these pics — and then make this club your very own!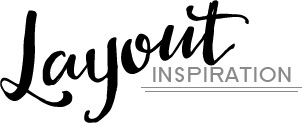 Layout by Debby

Layout by Andrea


Layout by Laura
Behind the Scenes Tidbits:
Product she loved designing: I loved creating the Notebook Papers, and it was fun to see my ideas come to fruition in the layered templates. I especially loved making the graph papers. The grid in particular is my favorite "sketchbook."
How she picked the name: Because documenting stories is one of the main reasons we scrapbook. I took it quite literally, and then I chose Document It as the name for the club.

The most versatile product: The Paper Templates are versatile enough to use for any layout with some great textures to use for layering and blending, from cardstock to folded to grungy.

An Amazing Deal!
If you were to buy all of the items in the club individually from the Boutique they would cost $19.15 and we offer it to you for just $6.99 a month!
MONTHLY SUBSCRIPTION



Did you know that Scrap Girls Club members get Members Only goodies that will never appear in the store? Marlene has created a pretty Nano collection and a set of wax seals for club members.