We're deep into December and we're counting the days until Christmas! Our ScrapSimple Club designer for this month is Chere Kaye Designs, and she's put a super-creative spin on countdowns with her newest collection, Countdown to Christmas. Here's what she says about it:
While this club is great for the holidays, I think it will really come into use all year long. The brushes, tags, and the Papers #2 especially can be used for tons of different types and styles of layouts, and I think you'll get a lot of use out of them for other calendar countdowns. You can also make holiday layouts, various themed layouts, and gift tags or cards with this kit!
Check out Chere's products below, but be sure to grab her kit while it's our featured ScrapSimple Club so you can get the best price, as well as all the extras (video tutorials and Members Only products) that are only available this month!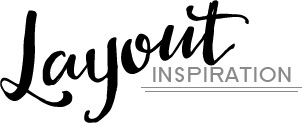 Layout by Laura

Layout by Vikki

Behind the Scenes Tidbits:
How the club was named: The tags and numbers really gave me the inspiration for the name of the club; plus, countdowns can happen any time of year — what a fun way to record memories!
Theme of the club: This club is all about tools to make your Advent Calendar or Countdown to Christmas easy and fun. With tools like stickers, tags, and brushes, it will be really easy to make the colors and themes exactly what you want!
The product she thinks will be most versatile: I think that the ScrapSimple Tags are going to be the most versatile. With 25 tags in the set, you can use them for everything, not just Christmas or holiday layouts. 

An Amazing Deal!
If you were to buy all of the items in the club individually from the Boutique they would cost $19.15 and we offer it to you for just $6.99 a month!
MONTHLY SUBSCRIPTION



Did you know that Scrap Girls Club members get Members Only goodies that will never appear in the store? Chere has created a pretty Nano collection and a paper set just for club members!