There's not much time left for you to grab the 
August ScrapSimple Club: Cookery by Marlene Peacock
!
Marlene experimented with some new design tools as she worked on this kit, much like we experiment in the kitchen with new recipes, new gadgets, and new methods:
"It's fun to make new discoveries! It took me quite a while to design this club, since I seemed to always be looking up 'How do I…?' For this kit, the embellishments were mostly constructed with digital tools. I used Photoshop filters and selections and found some tools I hadn't noticed before. In the end, I was delighted with the finished product — in fact, I think it's quite delicious!"
       As you scroll through Marlene's sample images below, remember that this kit — with all these wonderful Members Only extra goodies — is only available at this low price until Midnight (ET), September 14. Don't miss your chance to get Marlene's Cookery kit at the best price ever!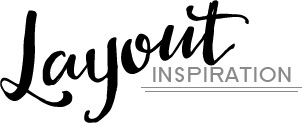 Layout by Sue

Layout by Marie


Layout by Andrea
Behind the Scenes Tidbits:
Club Inspiration: When anyone asks me what I'm doing lately or what I'm passionate about, I usually say cooking and scrapbooking. I wanted to combine both of them for this club.

What she loved designing: I surprised myself when I was designing the embellishments — because I enjoyed the process so much!. My favorite one to work on was the French press, especially the finished version. Who knew making digital bubbles would be so fun?
I was also quite happy with how the brush set turned out. I'm imagining lots of decorated embellishments and borders coming from them. I hope our customers discover just how much fun brushes can be!
What she things will be customers favorite product: The solid papers are the most versatile item in this club since they can be used for any type of layout. 

An Amazing Deal!
If you were to buy all of the items in the club individually from the Boutique they would cost $19.15 and we offer it to you for just $6.99 a month!
MONTHLY SUBSCRIPTION



Did you know that ScrapSimple Club members get Members Only goodies that will never appear in the store? Connie has created a pretty collection mini and a word art set  for club members.