With this month's ScrapSimple Club, you're sure to ENJOY discovering all the different ways to use its delightful ingredients! And that's just what designer Ginny Whitcomb had in mind when she created her Enjoy Collection:
"Beyond using this club for scrapbook layouts, I can easily see it being applied to cards, invitations, flyers, menus, art journals, and even being used as frames for photographs!"

Check out Ginny's newest kit below and be sure to grab it this month while you can get the best price ever — plus our Members Only goodies which are only available this month while this kit is our featured club!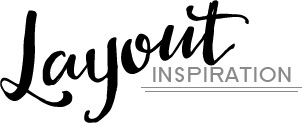 Layout by Amy Flanagan

Layout by Andrea Rose Hutton

Behind the Scenes Tidbits:
What is the club theme:This club is loaded with hand-crafted, grungy goodness, photo masks, floral patterns, and gorgeous, doodled flowers. I truly hope you will have a lot of fun playing with all of the club contents and just enjoy creating.
What inspired name of the club:Naming this club was very easy due to the word I had chosen at the beginning of the year. I had decided on the word Enjoy. I challenged myself to truly enjoy the small, everyday events and happenings that we tend to take for granted.
The product she thinks will be the most versatile:The layered floral patterns are so versatile: They can be used as a merged PNG file as an overlay with a pattern or color clipped to them. You can use the PSD file and recolor each layer to create a new floral paper that matches any layout or project.  You can combine layers from different files for a totally unique look. Or you can use your papers to turn the brushes into finished embellishments.

An Amazing Deal!
If you were to buy all of the items in the club individually from the Boutique they would cost $19.15 and we offer it to you for just $6.99 a month!
MONTHLY SUBSCRIPTION



Did you know that Scrap Girls Club members get Members Only goodies that will never appear in the store? Laura has created a pretty Nano collection and a paper template set just for club members!