Our newest ScrapSimple Club is all about the changing seasons — and the good news is you still have a few more days to grab Marlene Peacock's Artful Seasons Collection while it's still our August ScrapSimple Club. 
Marlene said this about her club: "What comes to mind first is an artsy layout with sketched or watercolor-styled photos. I love the look of photos that spill out of the frame, and these layout templates bring that look to life quite easily."
Check out Marlene's sample images below and then click over to the store and grab her ScrapSimple Club today! Did we mention that while it's our featured club, the price will never be lower, plus you'll get lots of Members Only goodies? Just another reason to make it yours today!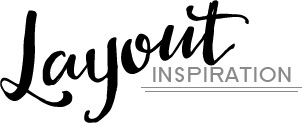 Layout by Andrea

Layout by Laura


Layout by Marie
Behind the Scenes Tidbits:
Product she thinks customers will love: ​I think customers are going to love the Digital Layout Templates. Starting a project with a Layout Template makes the scrapbooking process quick and easy. These add the look of having the photos spill out of the frame with photo masks.
How she picked the name: Sometimes I start my designing process with a name in mind. Not with this club. I struggled with the name for so long! I knew I wanted  to incorporate "art" and "seasons" in some way. I eventually came up with a few names, then polled my friends on Facebook.

The theme of the club: The theme of this club is artsy and watercolor inspired, capturing the artistry in the changing seasons.

An Amazing Deal!
If you were to buy all of the items in the club individually from the Boutique they would cost $19.15 and we offer it to you for just $6.99 a month!
MONTHLY SUBSCRIPTION



Did you know that Scrap Girls Club members get Members Only goodies that will never appear in the store? Laura has created a pretty Nano collection and a brush set just for club members!