As you think about all the activities and events coming up in the next few weeks, you're likely thinking about the people you'll spend time with. Those people, the ones who matter most, are your tribe. And it's this very concept that inspired this month's Scrap Girls Club designer to create our November club: 
My Tribe by Laura Louie.
I think this club would work well for family portraits, camping trips, and photos of sleeping kids. Photos of home life, school work, or even dinner would well, too! Whatever is important to YOU is what you should document as part of your tribe and your life together!

Bring My Tribe into your scrapbooking collection this month and get the best deal ever on all the papers, embellishments, JIFFY pages, clusters, and more that Laura has packed into this club. Plus, remember that her Members Only pieces will only be available while this kit is our featured club. Scroll down for some behind-the-scenes details and some sneak peeks at 
Laura Louie's My Tribe!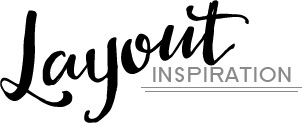 Layout by Debby



Layout by Cindy



Layout by Andrea

Layout by Laura
---
Behind the Scenes
What is the theme of the club: This club is all about the people that form our tribe. Your tribe could include friends, family, and pets! It's all about those we love and choose to share our lives with.
How she picked the name: I wanted a straight-forward name that would also be open to interpretation. "My Tribe" clearly is about those around us, but it leaves the interpretation of "tribe" open to each person. I certainly consider my pets to be an important part of my tribe, but someone else may have a tribe that includes their plants, their homes and favorite spaces, or anything else they cherish and choose to have in their lives.
Product she thinks is most useful: I really like the Tribal Arrows Embellishment Mini and think it could be used in a variety of ways. Each arrow could be a central, focal point that gives a layout a fast embellishment. But they could also be reduced and made much smaller to embellish a basic rectangular label. They can also be flipped to work on different parts of a layout and additional embellishments can be layered on top or below them for a more customized look. I'm thinking some small charms could dangle from them beautifully!
---
An Amazing Deal!
If you were to buy all of the items in the club individually from the Boutique they would cost nearly $40.00 and we offer it to you for just $9.99 a month!
MONTHLY SUBSCRIPTION

---
Don't Miss It!
Scrap Girls Club members get several Members Only products in each club — things that will never be available in our store!
A JIFFY Easy Page Album Kit: Create the same beautiful layouts as the professionals at Scrap Girls using this set of five templates. Each template is provided as a layered PSD file, allowing you to just insert your own photos and journaling to be finished fast. You also have the option of customizing the templates to create a layout that is all your own. Plus you get Easy Page style PNG's so that you can quickly add your photos!
A Special Designer Gift:  a set of papers as a gift to our club members.