Our 
April 
Scrap Girls Club: Time Together 
by Connie Prince is like a breath of fresh air — spring is in the air, you know! So, of course, we think Connie's newest kit will make a great addition to your scrapbooking stash as you shake off the overcast winter and embrace the coming sunshine! Connie said: "My hope is that this collection can be useful for a variety of themes — from treasured memories to spring and beyond!"
Scroll down to see a few images from 
Time Together
, and remember, this colorful, new kit will only be available with all the extra Members Only goodies (and at the lowest price ever) until the last day of this month. So, check out these images — then jump on board and take this kit home today!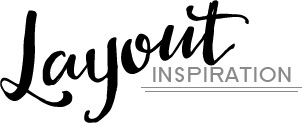 Layout by Cindy



Layout by Amy

Layout by Nicole

Layout by April
---
Behind the Scenes
What is the inspiration behind the name of the club: Sometimes, a club title comes so easily — and this time, the name was the first thing I thought of when I started planning. Time Together is just the perfect description of what I wanted this collection to focus on!
What product does she think you will love: I think our customers will love the elements and paper for this collection. I tried to include a variety of things that would be great for clustering!
How she picked the colors: After a long, cold winter, I was really wanting something light and airy, springlike, but not necessarily just for spring. 
---
An Amazing Deal!
If you were to buy all of the items in the club individually from the Boutique they would cost nearly $40.00 and we offer it to you for just $9.99 a month!
MONTHLY SUBSCRIPTION

---
Don't Miss It!
Scrap Girls Club members get several Members Only products in each club — things that will never be available in our store!
A JIFFY Easy Page Album Kit: Create the same beautiful layouts as the professionals at Scrap Girls using this set of five templates. Each template is provided as a layered PSD file, allowing you to just insert your own photos and journaling to be finished fast. You also have the option of customizing the templates to create a layout that is all your own. Plus you get Easy Page style PNG's so that you can quickly add your photos!
A Special Designer Gift:  a set of papers as a gift to our club members.