In this crafting space, we're all storytellers by nature, whether we tell those stories with pictures only, pictures and words, or art journaling. Our
August Scrap Girls Club
 has YOU written all over it as our owner/designer Angie Briggs brings us her latest and greatest designs in 
Your Story
.
Angie shares this about her newest collection: "This kit will work great for any layout, but I really hope it sparks an interest in documenting your life and the lives of your loved ones close to you."
We've collected some samples below of the top images from Angie's collection, so come on in and look around — but don't miss your chance to get the best price on her kit while it's still our featured club (until August 31) with all the extra Members Only items. Scroll down to see the images below and check out her sneak peeks of how you can make 
Your Story
 come to life!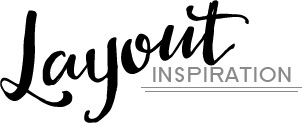 Layout by Amy



Layout by Andrea

Layout by Carmel

Layout by Geraldine
---
Behind the Scenes
What is the inspiration behind the name of the club: I started off with searching for quotes and word art that went with the overall theme I wanted for the club. After I found those, the patterns were fun. I didn't want to be too matchy-matchy, so I tried to do different types of patterns that still balanced together.
What product does she think you will love:​ You're going to love the clusters! I always think clusters are so fun, and they make pulling a layout together so easy.
What was the inspiration for the name :When I was trying to come up with a direction for the club, I was looking through word art/inspiration on Pinterest. I saw a quote that said, "Tell Your Story" — and I just fell in love with that!
---
An Amazing Deal!
If you were to buy all of the items in the club individually from the Boutique they would cost nearly $40.00 and we offer it to you for just $9.99 a month!
MONTHLY SUBSCRIPTION

---
Don't Miss It!
Scrap Girls Club members get several Members Only products in each club — things that will never be available in our store!
A JIFFY Easy Page Album Kit: Create the same beautiful layouts as the professionals at Scrap Girls using this set of five templates. Each template is provided as a layered PSD file, allowing you to just insert your own photos and journaling to be finished fast. You also have the option of customizing the templates to create a layout that is all your own. Plus you get Easy Page style PNG's so that you can quickly add your photos!
A Special Designer Gift:  a paper set as a gift to our club members.