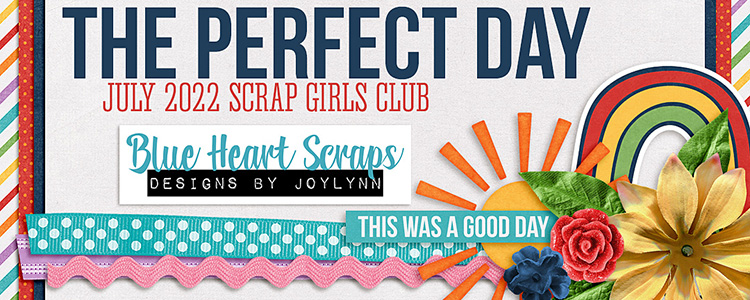 Our 
July Scrap Girls Club: The Perfect Day
is just what you need to capture your favorite days and memories, and 
JoyLynn of Blue Heart Scraps 
designed this kit to inspire you — and make you smile.
"I tried to capture that feeling you get when you lay down at night after a full day with family and friends — or in our case, look at the pictures and layouts years later — and your heart gives that contented sigh and thinks, 'That was the perfect day.' That's what I want this kit to help you capture!"
     We've pulled together some of the best images from JoyLynn's newest kit for you to sample as you consider that this fabulous kit will only be available (at this low price with ALL the extra Members Only goodies) until July 31 at Midnight (ET). Don't miss your chance to make JoyLynn's kit your very own today!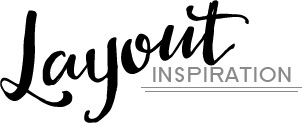 Layout by Cindy



Layout by Andrea

Layout by Amy

Layout by April
---
Behind the Scenes
What is the inspiration behind the name of the club: My family had just made a spur-of-the-moment decision to go camping for Mother's Day — something we've never done before, and right during International Scrapbooking Day weekend. Obviously, I was crazy to agree, right?!
But it was a much-needed weekend of smiles and laughter and great friends and funny memories that we'll laugh about for a while to come. Once we were home and unpacked and cleaned and exhausted (But ready to get back to the normal craziness of the week), I turned to my husband, sighed, and said, "That really was three perfect days." And that's the kind of feeling I was going for with this kit. Those days and moments that are just "perfect," and you know you'll look back at them forever as "perfect!"
What product does she think you will love:​ The titles make me smile a big, goofy grin every time I look at them. I just want to hug them and pet them and squeeze them and use them on EVERY layout possible! (I hope you will, too!)
What was the inspiration for the name: My naming process is pretty simple — I usually wait until the project is finished, then I pull from a word strip or quote or word art, etc., in the collection. This time, however, the name was easy — it was the feeling I wanted to convey, The Perfect Day.
---
An Amazing Deal!
If you were to buy all of the items in the club individually from the Boutique they would cost nearly $40.00 and we offer it to you for just $9.99 a month!
MONTHLY SUBSCRIPTION

---
Don't Miss It!
Scrap Girls Club members get several Members Only products in each club — things that will never be available in our store!
A JIFFY Easy Page Album Kit: Create the same beautiful layouts as the professionals at Scrap Girls using this set of five templates. Each template is provided as a layered PSD file, allowing you to just insert your own photos and journaling to be finished fast. You also have the option of customizing the templates to create a layout that is all your own. Plus you get Easy Page style PNG's so that you can quickly add your photos!
A Special Designer Gift:  a alpha set as a gift to our club members.