From the combined creative genius of Ginny Whitcomb and Cindy Rohrbough comes a collection that will find its place on your heritage pages, your rustic pages, and your country/whimsical pages. Check out Swap Meet — our August Scrap Girls Club that brings to mind precious memories of vintage treasures from days gone by!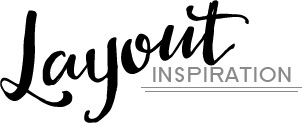 Layout by Vikki Lamar

Layout by Andrea Rose Hutton

Layout by Carmel Munro

Layout by Valerie Tuffrey


Product Cindy really enjoyed creating: "I really loved how the Swap Meet Collection Paper Biggie turned out with vintage textures such as wood, wallpaper, collage, tattered, peeling wallpaper, and more."
Produt Ginny really thinks customers are going to love: "I love the Word Art Mini, and it was a lot of fun creating the wood textures and designing the words to look as if they were painted on boards. I think our customers will love finding places to use these pieces in their layouts."

An Amazing Deal!
If you were to buy all of the items in the club individually from the Boutique they would cost nearly $40.00 and we offer it to you for just $9.99 a month!
MONTHLY SUBSCRIPTION



Did you know that Scrap Girls Club members get Members Only goodies that will never appear in the store? Cindy and Ginny have created a JIF 6 and a JIFFY Easy Page Album just for members!