While hoping and dreaming about her own garden for this coming summer, Designer Ginny Whitcomb was inspired to create this month's Scrap Girls Club: Summer Garden with all the beauty and wonder that she could "plant" in one collection. She confided she started this collection during a snowstorm, which proved to be a strong motivation to dream big! So bring out your spring and summer pics — "I think this collection will really work well for any type of gardening or outdoor-themed project," Ginny shared.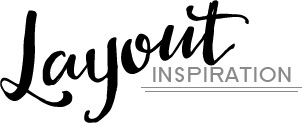 Layout by Vikki Lamar

Layout by Judy Webster

Layout by Judy Webster

Layout by Andrea Hutton

Layout by Sue Maravelas


What the club theme means to Ginny: This club is all about what we have (or would like to have) growing and blooming in our flower beds and gardens.
How Ginny came up with the name of her club products: The name for this club came automatically while making gardening plans for this summer. Summer Garden was the perfect fit.


An Amazing Deal!
If you were to buy all of the items in the club individually from the Boutique they would cost nearly $40.00 and we offer it to you for just $9.99 a month!
MONTHLY SUBSCRIPTION


Did you know that Scrap Girls Club members get Members Only goodies that will never appear in the store? Ginny created a pretty embellishment mini and a beautiful JIFFY Easy Page Album just for members!

SaveSave
SaveSave