With an eye for detail and an expert eye for layering, Veronica Spriggs has released the September Scrap Girls Club — Shabby Chic'ness — and we want to give you a glimpse at the beautiful pieces she's packed into it. There's something for everyone, and that was exactly what Veronica planned:
"Before I even drew up a storyboard, I knew I wanted to design something that would or perhaps could appeal to everyone. I wanted to create a collection that would be the inspiration for many types of layouts. It's formal enough for weddings and I would love to see it used that way, as I've yet to create a wedding collection. But it's also casual enough for project life or daily events." 
Take a few moments and see what Veronica has in store for you!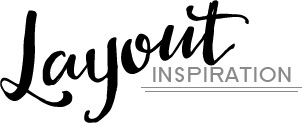 Layout by Carmel Munro

Layout by Judy Webster

Layout by Geraldine Touitou

Layout by Vikki Lamar

How Veronica picked her color palette: "I have always been drawn to darks and neutrals. I can create for hours with these palettes. Lately, I've found myself drifting toward pinks, which can come across as purely feminine. I wanted to create something multi-functional that would work well with a variety of themes and projects."

Fun fact: "This is my very first time ever creating a Jiffy Page. I have shied away from creating them because it just seemed so daunting. I really hadn't a clue what I was doing, and it took me a good while to complete, but I couldn't be more pleased with the results. I think it's a great idea to create a "quick page with options." When I'm creating quick pages or frames, clusters, etc., I usually leave them layered until I create my own layouts. It can make a huge difference when placing something behind or in front of a particular embellishment or choosing the precise layer you'd like to add more or less."


An Amazing Deal!
If you were to buy all of the items in the club individually from the Boutique they would cost nearly $40.00 and we offer it to you for just $9.99 a month!
MONTHLY SUBSCRIPTION


Did you know that Scrap Girls Club members get Members Only goodies that will never appear in the store? Veronica has created a set of pretty mbellishment cluster frames and a JIFFY Easy Page Album just for members!