Got black-and-white pics languishing in your files? Got color pics that you've thought about converting to black and white? Dig 'em out of your hard drive because this month's Scrap Girls Club is designed to highlight those pics! Our designer-turned-owner Angie Briggs brings her skills to the table this month with a collection that will make your b&w pics shine! And to be honest, we think it will enhance just about any picture or project you want to tackle.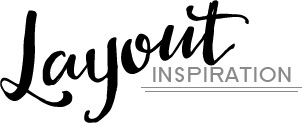 Layout by Amy Flanagan

Layout by April Martell


Layout by Sue Maravelas


Layout by Geraldine TouiTou

Layout by Carmel Munro



FUNNY STORY: "True confession: I am the world's worst procrastinator. I've known about this club since the first of the year and I just kept putting off designing it. Even when I knew I was transitioning from designer to owner…I kept procrastinating. July rolled around and I finally got started on the papers. But I put off working on the rest of it because I thought I had all of August to finish it. When I flipped over to my August calendar, I panicked because I was busy every day from August 3-24. Freak-out mode hit for about a day, then I locked myself in my office for a whole weekend to finish the club. (Thankfully, I have an understanding husband and kids!) I've always said I design best under pressure — and I guess this club proved it!"

An Amazing Deal!
If you were to buy all of the items in the club individually from the Boutique they would cost nearly $40.00 and we offer it to you for just $9.99 a month!
MONTHLY SUBSCRIPTION



Did you know that Scrap Girls Club members get Members Only goodies that will never appear in the store? Angie created a beautiful Paper Mini and a JIFFY Easy Page Album just for members!

Save