We've gathered a few images to give you a sneak peek at our 
February Scrap Girls Club: New Blessing by CarolW Designs
. Carol shares that she designed this club to be perfectly adaptable to a wide variety of scrapbook themes, especially those that lend themselves to blue and winter:
"I think all types of page themes could work with this kit. Family gatherings, outdoor scenery, indoor fun. All fit this kit very well. Bright blue is suitable for so many scenes in winter!"
Carol's wonderful kit will only be available with all the extra Members Only goodies (and at the lowest price ever) for a little while longer. Check out these sneak peeks at what you'll find in her kit — and then make this club your very own!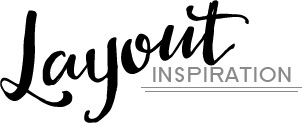 Layout by Amy



Layout by Nicole



Layout by Cindy

Layout by April
---
Behind the Scenes
What is the inspiration behind the name of the club: My hope was that the beauty of this club would be a blessing to everyone who sees it! So I called it "New Blessing."
What does the club theme mean to her: About the beginning of each new year, the idea of "new blessing" is a wonderful way to look to the future. I hope we will all get a great blessing at the beginning of this new year!
How she picked the colors: The main color palette is blue, and it's one of my favorite colors. Since February is still very much winter, I think blue makes winter even more beautiful when it's paired with icy white hues.
---
An Amazing Deal!
If you were to buy all of the items in the club individually from the Boutique they would cost nearly $40.00 and we offer it to you for just $9.99 a month!
MONTHLY SUBSCRIPTION

---
Don't Miss It!
Scrap Girls Club members get several Members Only products in each club — things that will never be available in our store!
A JIFFY Easy Page Album Kit: Create the same beautiful layouts as the professionals at Scrap Girls using this set of five templates. Each template is provided as a layered PSD file, allowing you to just insert your own photos and journaling to be finished fast. You also have the option of customizing the templates to create a layout that is all your own. Plus you get Easy Page style PNG's so that you can quickly add your photos!
A Special Designer Gift:  a set of papers as a gift to our club members.