Our
 December Scrap Girls Club: Aspenglow
is just bursting with the deep beauty of a forest mountain in winter, and while Aspenglow is our featured club, we want to make sure you don't miss one bit of its wonder and delight!
Designer 
Chere Kaye Hile
 said, "I think winter projects are going to be super fun with these products. I really hope to make some mini books and gifts myself with this collection. I've already printed some of the papers and elements to test the colors as I was going, and it is just gorgeous."
Scroll down to see some sample images from Chere's newest club and soak up its wintery charm while you can! As long as it's our featured club (until December 31), you get all the extra Members Only items which will never be available in the store — ever! This is your best chance (at the best price) to make Chere's whole kit a part of your scrapbooking stash!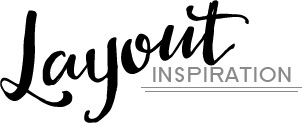 Layout by Cindy



Layout by Anne-Marie

Layout by Nicole

Layout by Debby
---
Behind the Scenes
Product she loved desiging: I really loved the Collection Biggie. The hand-drawn elements are probably my favorite pieces that I've ever designed! The cabins especially were super fun, and I loved the kind of Norwegian feel of the decorations on the animals. It was just so detailed and beautiful to draw. I also really loved the shimmer and glitter on the snowflakes and the painterly feeling on all the hand-drawn elements.  
Product she thinks is the most useful:​ I think that the Artsy Accents are VERY versatile. They just are so easy to place on a page and have layers of fun in one file. Then you can add your photo or a few other accents and have a completed page in no time. I love how elegant they are and how easy they are to use.  
Club Inspiration: I was really looking for wintery words that weren't too Christmasy. I started listening to holiday music back in the early fall (much to my husband's chagrin) and came across the John Denver song, Aspenglow. It was such a pretty word and brought to mind the bare trees and cold nights of winter. It fit perfectly for where I wanted to go with this collection, and it really formed most of the elements and patterns.  
---
An Amazing Deal!
If you were to buy all of the items in the club individually from the Boutique they would cost nearly $40.00 and we offer it to you for just $9.99 a month!
MONTHLY SUBSCRIPTION

---
Don't Miss It!
Scrap Girls Club members get several Members Only products in each club — things that will never be available in our store!
A JIFFY Easy Page Album Kit: Create the same beautiful layouts as the professionals at Scrap Girls using this set of five templates. Each template is provided as a layered PSD file, allowing you to just insert your own photos and journaling to be finished fast. You also have the option of customizing the templates to create a layout that is all your own. Plus you get Easy Page style PNG's so that you can quickly add your photos!
A Special Designer Gift:  a paint splatter as a gift to our club members.