Our
November Scrap Girls Club: New Beginnings
 has been catching the eye of scrapbook fans ever since we released it a few weeks ago. While it's our featured club, be sure to catch a glimpse of it yourself!
             Designer Silvia Romeo said, "I tend to create very feminine kits and collections because I love flowers and vintage, so New Beginnings will work well with your pages and crafts that lean toward the feminine style. It should cover a lot of your scrapbooking topics!"
             Keep scrolling to see a sample of images from Silvia's club, and don't miss your chance to get the best price on her kit while it's still our featured club (until November 30) with all the extra Members Only items!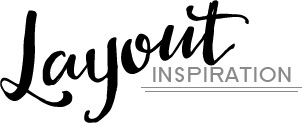 Layout by Cindy



Layout by Sue

Layout by Marie

Layout by Celestine
---
Behind the Scenes
Product she loved desiging: I love creating brushworks. They are my absolute favorite! 
How she picked the colors:​ I LOVE the colors I selected for this collection. They are my absolute favorites! I never get tired on working with this color palette.
Club Inspiration: The inspiration for this collection actually comes from my daily life — the joy I find in my family, in music, books, and almost everything!
---
An Amazing Deal!
If you were to buy all of the items in the club individually from the Boutique they would cost nearly $40.00 and we offer it to you for just $9.99 a month!
MONTHLY SUBSCRIPTION

---
Don't Miss It!
Scrap Girls Club members get several Members Only products in each club — things that will never be available in our store!
A JIFFY Easy Page Album Kit: Create the same beautiful layouts as the professionals at Scrap Girls using this set of five templates. Each template is provided as a layered PSD file, allowing you to just insert your own photos and journaling to be finished fast. You also have the option of customizing the templates to create a layout that is all your own. Plus you get Easy Page style PNG's so that you can quickly add your photos!
A Special Designer Gift:  a mask set as a gift to our club members.