No matter where you live, every season brings its own beauty as nature has a story to tell that is uniquely its own. Designer Connie Prince has captured all the things we like best about the outdoors in her newest kit, 
Nature Is Calling
, which is our 
July Scrap Girls Club. 
"Truly, I believe this collection is super versatile. There are enough themed items to work for National Park visits or any nature theme. The words play into a more peace-seeking theme. I always include enough generic items so you can go off-theme with a collection, too!"
Whether you stay on the trail or venture off on your own, we can't wait to see what you do with Connie's newest kit! Check out the sneak peek in the images below, and then be sure to grab this kit while it's our featured club, so you can receive all the bonus items that are only available this month!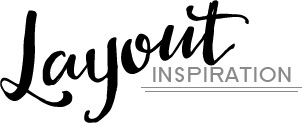 Layout by April



Layout by Cindy



Layout by Amy

Layout by Nicole
---
Behind the Scenes
What is the theme of the club: When life gets chaotic and overwhelming, I try to spend a little time in nature to find my center again. From simply enjoying the birds and squirrels in my own backyard or a walk in the park, nature never fails to soothe my soul!
How she picked the name:  I always say, "Nature is calling" when I really need to get outside and away from life. I thought it was a fun name for this collection!
How she picked the color palette: I was going for an earthy, natural palette that would mirror the colors you would find in a forest.
---
An Amazing Deal!
If you were to buy all of the items in the club individually from the Boutique they would cost nearly $40.00 and we offer it to you for just $9.99 a month!
MONTHLY SUBSCRIPTION

---
Don't Miss It!
Scrap Girls Club members get several Members Only products in each club — things that will never be available in our store!
A JIFFY Easy Page Album Kit: Create the same beautiful layouts as the professionals at Scrap Girls using this set of five templates. Each template is provided as a layered PSD file, allowing you to just insert your own photos and journaling to be finished fast. You also have the option of customizing the templates to create a layout that is all your own. Plus you get Easy Page style PNG's so that you can quickly add your photos!
A Special Designer Gift:  a set of papers as a gift to our club members.