Yes, it's February and everything in the stores is adorned with red and pink hearts. And yes, this month's Scrap Girls Club from Angie Briggs is titled Love Notes and it's about love, too, but Angie took the wide-angle approach and made this collection perfect for everything you love. Whether it's the family and friends that you love or your love of travel, you'll find fresh products to back up your designs. Angie has included plenty of goodies to cater this collection to your creative inclinations! Check out some of Angie's work right now!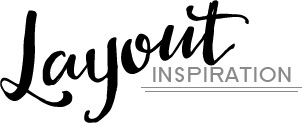 Layout by Judy Webster

Layout by Vikki Lamar

CLUB TRIVIA

How Angie picked her color palette: 

I love the combination of pink and teal — it's kind of a "sugar and spice" feel to me. You have the soft feel of pink and the spice of the blue. I also chose yellow as a hint of an accent color.
Inspiration for the product name: Valentine's Day is the perfect time to profess your love to your loved ones and what better way to do it than through a love note! I hope you'll think of this collection as your own personal love note!

An Amazing Deal!
If you were to buy all of the items in the club individually from the Boutique they would cost nearly $40.00 and we offer it to you for just $9.99 a month!
MONTHLY SUBSCRIPTION

Layout by Angie Briggs
Did you know that Scrap Girls Club members get Members Only goodies that will never appear in the store? Angie has created a set of beautiful collage papers and a JIFFY Easy Page Album just for members!