For a peach-a-riffic addition to your spring themes, check out the Just Peachy Collection — the newest Scrap Girls Club from Syndee Rogers:
"My Just Peachy Collection will go with pretty much everything. I had a lot of fun illustrating this club. I added some realistic elements to help round it all out, and I can't wait to see what everyone does with it! I'm a big believer in mixing up masculine themes with softer colors for contrast. If you're willing to think outside the box, there's really no limit to the themes that this collection can support design-wise."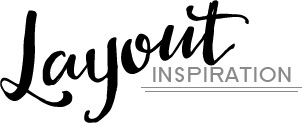 Layout by Shauna Trueblood

Layout by Syndee Rogers

Layout by Syndee Rogers

Layout by Vikki Lamar

Layout by Judy Webster

Layout by Carmel Munro

FUN FACTS
Inspiration for the club name: "As I was going along, all the peach hues in my illustrations started making me think of actual peaches, so I drew one — and then "Just Peachy" popped into my head!"
Her most versatile product is also the one she thinks you're going to love the most: "Clusters are always a customer favorite, and the Embellishment Mini is so versatile that you can mix-and-match all the different elements between each cluster. I really love how the Cherish cluster turned out!"




An Amazing Deal!
If you were to buy all of the items in the club individually from the Boutique they would cost nearly $40.00 and we offer it to you for just $9.99 a month!
MONTHLY SUBSCRIPTION

Don't Miss It!

Scrap Girls Club members get several Members Only products in each club — things that will never be available in our store!
A JIFFY Easy Page Album Kit: Create the same beautiful layouts as the professionals at Scrap Girls using this set of five templates. Each template is provided as a layered PSD file, allowing you to just insert your own photos and journaling to be finished fast. You also have the option of customizing the templates to create a layout that is all your own. Plus you get Easy Page style PNG's so that you can quickly add your photos!
A Special Designer Gift: Syndee created a set of papers as her gift to our club members.