Designer Brandy Murry created this month's Scrap Girls Club to highlight one lovely audience–"all the graceful women in our lives."  Whether it's the women around our table or those who are remembered on our family tree, let Brandy's Scrap Girls Club: Grace be the launching place for your next layout to feature the women you love — and the women who poured love into you!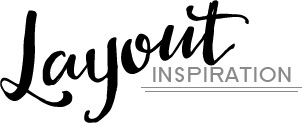 Layout by Judy Webster

Layout by Geraldine Touitou

Layout by Vikki Lamar

Layout by Andrea Hutton

Layout by Carmel Munro

Shannon Trombley

INSPIRATION FOR THIS CLUB: Brandy found a boost of inspiration when she saw an interior design moodboard on Pinterest "…and it drew me in immediately! Almost all of my inspiration for scrapbooking generally comes from interior design, which was my first design love."
PRODUCT HIGHLIGHT: "One of my favorite pieces in the collection are the slightly transparent vellum word-art tags. I included many everyday words we would use in our scrapbooks, plus added a blank tag, allowing you to add your own words. They look great in clusters, or if you like a more modern, clean style, they are perfect when added on top of a photo!"

An Amazing Deal!
If you were to buy all of the items in the club individually from the Boutique they would cost $19.15 and we offer it to you for just $6.99 a month!
MONTHLY SUBSCRIPTION



Did you know that Scrap Girls Club members get Members Only goodies that will never appear in the store? Brandy has created a set of Monthly Word Art Tags, and beautiful JIFFY Easy Pages just for club members!

Save
Save