Join our celebration as we continue the April launch of our newest 
Scrap Girls Club from Chere Kaye Designs: Favorite Things
. Chere had these tidbits to share about her newest kit: "I think these products will really be fun for those who love an artsy or messy look but who normally scrap in a traditional paper-feel way. The Paint Splatters and the Blended Papers take the guesswork out of things, and they make for a beautiful base for a layout or a craft." Keep reading for more glimpses of this brand-new club, and be sure to grab it while you can get it at its lowest price ever with all the extra products that will never be available in the store!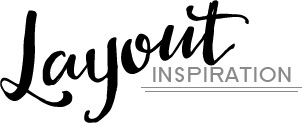 Layout by Sue



Layout by Laura



Layout by April

Layout by Nicole

Layout by Cindy
---
Behind the Scenes
What the club means to her: I really love folk art and a kind of vintage feel in my artwork these days. This club theme turned out to be a combination of both, and I think it will be really versatile for your upcoming projects.
How she picked the name: I love the movie, The Sound of Music, and I wanted a product title that would be flexible for my design art. The movie's song, "My Favorite Things," has been playing non-stop in my head for weeks!.
Product she thinks you're going to love: I think everyone is going to love the Blended Papers. They're messy in the very best way, but you don't have to actually make a mess to use them. That speaks to my tidy soul, and I imagine others will love them as well!  
---
An Amazing Deal!
If you were to buy all of the items in the club individually from the Boutique they would cost nearly $40.00 and we offer it to you for just $9.99 a month!
MONTHLY SUBSCRIPTION

---
Don't Miss It!
Scrap Girls Club members get several Members Only products in each club — things that will never be available in our store!
A JIFFY Easy Page Album Kit: Create the same beautiful layouts as the professionals at Scrap Girls using this set of five templates. Each template is provided as a layered PSD file, allowing you to just insert your own photos and journaling to be finished fast. You also have the option of customizing the templates to create a layout that is all your own. Plus you get Easy Page style PNG's so that you can quickly add your photos!
A Special Designer Gift:  a set of painted borders as a gift to our club members.