Our newest 
Scrap Girls Club: Fabulous Fall by CarolW Designs
 has our full attention because of its beautiful, fresh take on a traditional fall collection. Carol was inspired by the whole idea of children playing in piles of colorful leaves, which is no surprise, because she envisions her kit "being used especially well for family albums. This collection shows the beauty of autumn and the incredible scenery of the season. Grab your photos and go for it!"
Yes, indeed, go for it — and go to the Scrap Girls store to grab Carol's newest kit while it's our featured Scrap Girls Club. Through October 31, you'll be able to get Carol's whole kit and lots of extra Members Only goodies for the lowest price ever. Fall for Carol's Fabulous Fall kit today!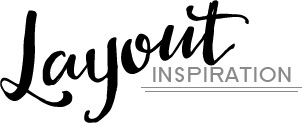 Layout by Amy



Layout by April



Layout by Celestine

Layout by Nicole
---
Behind the Scenes
What is the theme of the club: I wanted this kit to give people a warm, comfortable feeling. I love the harvest season with its pops of bright colors and beautiful plants everywhere. 
How she picked the name: Autumn reminds me that the world around me is incredibly beautiful! I love the strong visual impact that this seasonal change can bring. I picked the name Fabulous Fall because it sums up so much of what I feel about this season.
Product she thinks you will love: The Fabulous Fall Clusters will probably be a customer favorite because clusters are always a go-to item in any kit! You can cut your design time in half with clusters.
---
An Amazing Deal!
If you were to buy all of the items in the club individually from the Boutique they would cost nearly $40.00 and we offer it to you for just $9.99 a month!
MONTHLY SUBSCRIPTION

---
Don't Miss It!
Scrap Girls Club members get several Members Only products in each club — things that will never be available in our store!
A JIFFY Easy Page Album Kit: Create the same beautiful layouts as the professionals at Scrap Girls using this set of five templates. Each template is provided as a layered PSD file, allowing you to just insert your own photos and journaling to be finished fast. You also have the option of customizing the templates to create a layout that is all your own. Plus you get Easy Page style PNG's so that you can quickly add your photos!
A Special Designer Gift:  a set of papers as a gift to our club members.