When you've been designing digital scrapbook art for 11 years, it might seem like you've done all there is to do. That's what veteran designer Syndee Rogers-Nuckles was up against this month with her Scrap Girls Club – yet once again, she dazzles us with her creative gifts to help us tell our stories in fabulous ways: "All our stories are important; they help shape who we are, who we will become. I wanted this club to help us tell those stories, the everyday stories of our lives. Whether the stories are happy or sometimes sad, they are all important to tell. I hope this colorful kit will give the hard stories a soft place to land and the awesome stories a banner for displaying the joy, laughter, craziness, and wonder that life can hold."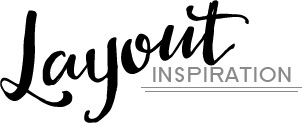 Layout by Vikki Lamar

Layout by Carmel Munro

Layout by Geraldine TouiTou

Layout by Amy Flanagan

Layout by Carmel Munro

Layout by Vikki Lamar

Layout by Judy Webster

FUNNY STORY: I've been doing clubs for a long time now—11 years! Sometimes it feels like I've already done every theme, color palette, and product type you can imagine. So I have to give our owner/designer Angie Briggs a lot of credit because on this month's club, she encouraged me to use a LOT of colors (which is great because I always have a hard time narrowing down colors) and to mix up shabby papers with clean embellishments. I love how it turned out and hope our customers will, too!

An Amazing Deal!
If you were to buy all of the items in the club individually from the Boutique they would cost nearly $40.00 and we offer it to you for just $9.99 a month!
MONTHLY SUBSCRIPTION



Did you know that Scrap Girls Club members get Members Only goodies that will never appear in the store? Syndee created a beautiful Paper Mini and a JIFFY Easy Page Album just for members!
INSPIRATION FOR THIS CLUB:
"Most artists draw inspiration from little bits and pieces of life happening all around us. I know I do. And it's an endless supply of beautiful things, colors, books, nature – well, just everything I see, feel, and hear. It's part of the everyday life – but it always amazes."