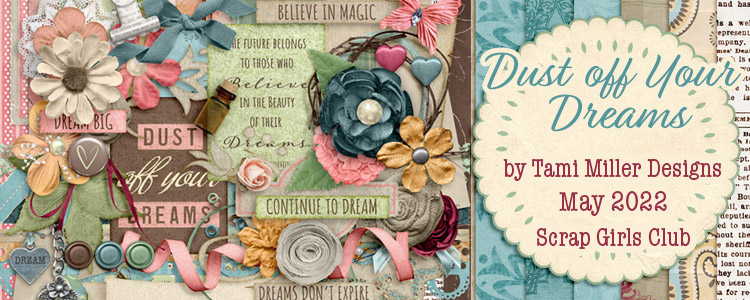 Dreams don't expire! Dream big! The future belongs to those who believe in the beauty of their dreams!
These are the messages you'll find in our 
May Scrap Girls Club: Dust Off Your Dreams by Tami Miller Designs
. This colorful, positivity-packed kit stands ready to help you make a fresh start with your dreams — whatever they may be! Tami said she envisions this kit helping you with "all your personal layouts — focusing on your dreams and your future goals!"
We've gathered up a few sneak peaks from her 
Dust Off Your Dreams 
kit (so keep scrolling!). Remember, our newest club collection will only be available with all the extra Members Only items — and at the lowest price ever — until the last day of this month. So, check out these images — then hop over to the store and take this kit home today!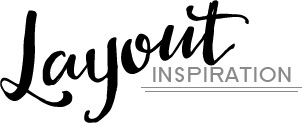 Layout by Cindy



Layout by Nicole

Layout by Laura
---
Behind the Scenes
What is the inspiration behind the name of the club: My inspiration for the club came from thinking of lace, burlap, and color — and thinking about how well these would go together!
What product does she think you will love: I think customers will love the embellishments, because there are so many cute ones in this kit!
What she things is the most versatile: I think the stitches are among the most versatile items in the kit, because stitches go with everything!
---
An Amazing Deal!
If you were to buy all of the items in the club individually from the Boutique they would cost nearly $40.00 and we offer it to you for just $9.99 a month!
MONTHLY SUBSCRIPTION

---
Don't Miss It!
Scrap Girls Club members get several Members Only products in each club — things that will never be available in our store!
A JIFFY Easy Page Album Kit: Create the same beautiful layouts as the professionals at Scrap Girls using this set of five templates. Each template is provided as a layered PSD file, allowing you to just insert your own photos and journaling to be finished fast. You also have the option of customizing the templates to create a layout that is all your own. Plus you get Easy Page style PNG's so that you can quickly add your photos!
A Special Designer Gift:  a set of papers as a gift to our club members.