What makes you happy? That's what Darryl Beers of DRB Designs wants you to explore this month through her new Scrap Girls Club: Don't Be Blue. Through a little play on words, her blue-themed club is sure to clear your blue skies with its joyful theme and upbeat embellishments: "This club will work well with layouts featuring anyone or anything that makes you happy!"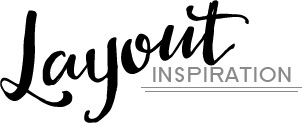 Layout by Carmel Munro

Layout by Geraldine Touitou

Layout by Carmel Munro

Layout by Judy Webster

Layout by Vikki Lamar

Layout by Geraldine Touitou

What inspired DRB as she designed: The inspiration for this club mainly came from home decorating and fashion magazines and antique store finds. I love to mix modern ideas (like the floral watercolor patterns) with vintage pieces (like the typed ephemera).
The product she thinks will be the most versatile: The floral cluster embellishments will save customers lots of time. Just pop them anywhere on your page and you're almost done!

An Amazing Deal!
If you were to buy all of the items in the club individually from the Boutique they would cost nearly $40.00 and we offer it to you for just $9.99 a month!
MONTHLY SUBSCRIPTION


Did you know that Scrap Girls Club members get Members Only goodies that will never appear in the store? DRB created a pretty embellishment mini and a beautiful JIFFY Easy Page Album just for members!