An adventure awaits you with this month's Scrap Girls Club from Elisha Barnett as her Calypso Collection beckons you to explore uncharted waters and smell the ocean breezes laden with salty air. "This club is ideal for travel-themed layouts, of course, but I've included many papers and embellishments that can be used in general, everyday layouts, too!" So grab your fave pics and get ready to take an adventure to (virtual) warm waters on the high seas of creativity!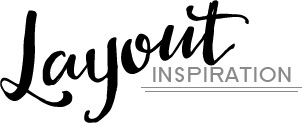 |
 Layout by April Martell

Layout by Carmel Munro

Layout by Judy Webster

Layout by Vikki Lamar

How Elisha picked her color palette:
Calypso has a bright, tropical palette drawn from the warmth of sunshine and cool of the ocean.
The product she thinks will be the most versatile:
I think customers will enjoy the word art included in the Calypso Collection Biggie. The simple script words can be used alone or combined into simple sentence titles. I included them in four coordinating colors to mix and match.
Hidden Surprises:
Elisha tucked a surprise embellishment into this collection! Here's the story behind the art: I have a little set of ceramic elephant teapots that I picked up at a thrift store some time ago. They were so cute, so I just had to buy them, but I've never found a use for them. (They don't match anything in my house!) But I thought about them as I was designing this club, and one of them ended up as an embellishment.

An Amazing Deal!
If you were to buy all of the items in the club individually from the Boutique they would cost nearly $40.00 and we offer it to you for just $9.99 a month!
MONTHLY SUBSCRIPTION


Did you know that Scrap Girls Club members get Members Only goodies that will never appear in the store? Elisha created a set of embellishments and a bright and fun JIFFY Easy Page Album just for members!