After a particularly messy winter, we're finally on the verge of spring, and designer Laura Louie was tuned-in to the upcoming traditions and visual delights of spring while she was creating the
March Scrap Girls Club: Bloom Where You're Planted
: 
"
I picture this club working well with spring photos or anything bright and cheerful! I imagine layouts featuring freshly-cut flowers, adorable babies dressed in pastels, or even a basket left by a certain springtime visitor!"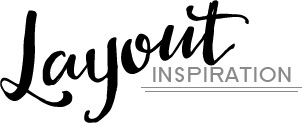 Layout by Carmel Munro

Layout by Sue Maravelas

Layout by Geraldine Touitou

Layout by Amy Flanagan

CLUB TRIVIA

Behind the scenes tidbit:
"This kit was very inspiring and reassuring to me because I have a "bloom where you're planted" scenario unfolding in my own life. I've been a graphic artist a long time now, but recently my workload has begun to present me with more opportunities for photography! That's my dream – to some day be a real photographer! But I don't have any formal photography training. No fancy college degree, no impressive apprenticeship, no nothing. Zippo. Nada.
So, what to do? Should I wait until I feel more confident? Should I hang out at the camera store and buy more stuff to make myself look more professional?
I won't lie. I like those options! But it's not what I'm going to do. I'm going to continue learning and then I'm going to do my best to make my clients happy. I'm going to do the best I can, where I am, with what I have. I'm going to bloom where I'm planted!"
How Laura picked her color palette:
"Since this kit is all about spring and new beginnings, I really wanted to pick a bright and cheerful palette. I wanted the green to feel fresh and the pinks to feel like something you'd find blooming in your garden!"
Inspiration for the product name:
"The name Bloom Where You're Planted seemed like the perfect fit for a spring-themed kit! It just captures that wonderful feeling of fresh starts and hope being on the horizon!"


An Amazing Deal!
If you were to buy all of the items in the club individually from the Boutique they would cost nearly $40.00 and we offer it to you for just $9.99 a month!
MONTHLY SUBSCRIPTION

Did you know that Scrap Girls Club members get Members Only goodies that will never appear in the store? Laura has created a set of pretty papers and a JIFFY Easy Page Album just for members!